If you are looking for the Best AC Buying Guide India 2021 to choose the best AC for your home and office. Therefore, we have come up with this blog covering a detailed Air Conditioner buying guide in 2021, so you always go for the best.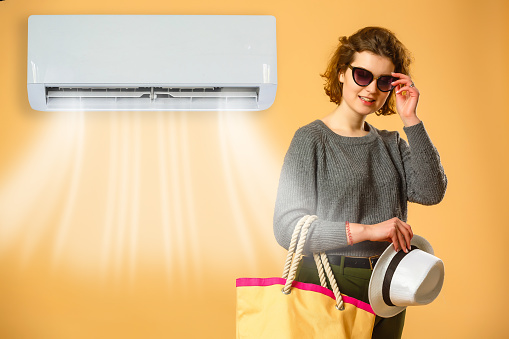 Some air conditioners are energy efficient, some are highly performing, some provide better cooling over others, and some come with all the features.
So, it is difficult to choose AC which is best for your home. It requires a lot of thought to buy the most ideal one. But you often get confused because there are too many Best AC brands and models with variable features and functionalities.
To choose the right AC for your home or office, it is very necessary to know about every single detail of the air conditioner. I give you depth information on Buying Guide of Air Conditioners in India.
7 Step For Best AC Buying Guide India 2021
There are 7 factors that you have to know before buying your first Air Conditioner. Here 7 steps For Best Air conditioner Buying Guide India 2021 are recommended to be followed:
Set your budget
Select ac type
Check your room size
Search for better star rated AC
Check for AC condenser coil type
Go with inverter technology
For additional important features see
Step 1: Set your budget
The first step in the Best AC buying guide India 2021: before purchasing anything, of course, is to decide your budget. In the case of AC, the more you pay initially, the lower the running costs.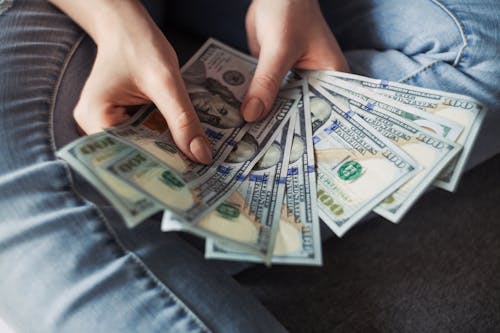 For example, buying a 5 Star AC will definitely cost you more, but it will save more electricity, which is also a part of the savings.
With a higher budget, you get the latest technology like inverter AC which has a long lifespan of 5 to 10 years. In addition, high budget AC comes with low maintenance costs. Therefore, decide your budget carefully before purchasing.
Step 2: Select AC Type
Choose between the window and Split ac: Always understand that your requirement determines which type of AC you need. So basically there are two types of ACs available in the Indian market, i.e. split AC and window AC.
So, here is how you can decide which AC is necessary for your home
Fun Fact: You can barely hear the compressor noise of a split AC as it stays outside your room. However, you can clearly hear the noise of the compressor of the window AC.
In addition, there is a misconception that the split AC compressor that remains outside may be damaged by rain. However, this is not true. Split AC's compressor is designed for the outdoor environment; However, try to keep it dust-free.
Step 3: Check the size of your room – (AC Buying Guide Room size)
Okay, now that you have decided which type of AC you need, the next step is to check the size of your room. You ask why? Because the size of the room helps us to take the right tonnage (capacity in tons).
If you choose too much AC tonnage for your room, you will pay expensive monthly bills. Alternatively, if you choose a lower AC tonnage, you will not get enough coolness in your room which again is a waste of money.
For example: If you choose 1.5 ton AC in a room of 8 x 8 feet it will cause more power consumption. In such a scenario, having a 1-ton capacity AC is a better option for optimum cooling and power saving.
Select AC tonnage according to the size of these rooms.
10 x 8 feet room size = 0.8 tons AC
10 x 10 feet room size = 1 tons AC
12 x 15 feet room size = 1.2 tons AC
14 x 15 feet room size = 1.5 ton AC
20 x 20 feet room size = 2 tons AC
Fun Fact: For optimal cooling in India try to face your AC in the east or north direction. Cooling also depends on the floor on which you are installing an AC (high capacity AC for a higher floor). If the room window is too large or the atmospheric temperature is above 38 ° C, you may need a higher capacity AC.
Step 4: Watch for better star rating
Here, is the fourth step of buying Guide India 2020. The star rating is given by BEE (Bureau of Energy Efficiency), the "Department of Energy Savings" of the Government of India.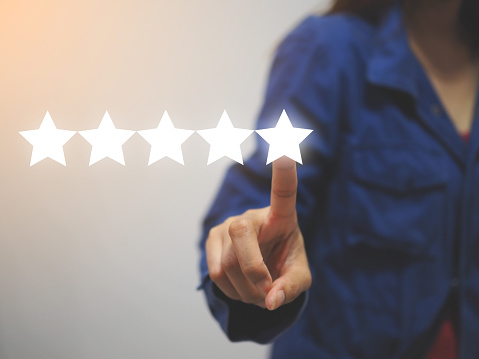 Therefore this star rating is based solely on the ISEER value (Indian Seasonal Energy Efficiency Ratio). Its ISEER value only tells how efficiently a device is using electricity.
In other words, it means that your AC is using only the required amount of power to produce the required cooling. A higher ISEER value means less power dissipation.
According to this chart, if an AC has a 4.55 ISEER value, it must be a 4 star AC. However, if the ISEER value is older than 2018, the star rating may change. Learn more about star rating in AC.
In conclusion, we can say that AC consumes less power when there is a high Energy Star rating. Below is the chart of monthly savings on 1-Star to 5-Star Energy Star AC. This chart is a rough figure for your monthly bill savings, assuming you run your AC for 8 hours daily.
Fun Fact: Window ACs with star ratings, similar to split ACs, are generally less efficient. For simplicity, just remember that a 3-star window AC typically saves as much power as a 2-star split AC.
Step 5: Condenser Coil Type
Select the better AC compressor coil: Each AC has a condenser coil inside the body with a refrigerant current. Refrigerant requires better heat exchange (conductivity) within the coil so that the AC can perform faster and continuous cooling. This is why we have to select better materials for the condenser coil.
The simple answer is to choose copper material. Always prefer the copper condenser coil type over aluminum because of the superior property of condoms. The copper coil is more heat transferable, efficient, high in performance, running cost, and life span.
The copper coil is corrosion-resistant, easy to maintain, and also repairable. So without the second choice, choose the copper coil type in your AC, so that you can enjoy the optimum cooling performance for years.
The sixth step of the Best Air Conditioner buying guide in India is to choose the Inverter type that is best. Which type of compressor technology does AC, inverter, or non-inverter use?
You see, inverter AC has significant advantages over non-inverter AC but it is a bit expensive. Benefits of inverter AC in India.
Constant cooling: Inverter type AC gives you continuous cooling performance under extreme weather. This will maintain your room temperature and keep it stable.
Quick cooling: If you want rapid cooling within 5-6 minutes, then you should consider choosing an inverter type AC over a non-inverter type AC. The speed of the inverter type AC compressor varies with your room temperature.
Uses less noise and optimum power: The primary advantage of having an inverter type AC is that it uses less energy for efficient cooling and keeps less noise.
Long compressor life: Due to the low load on your inverter type compressor, the lifespan of your compressor is certainly long-lasting.
Save more bills: The inverter compressor does not automatically start or stop the rotary motor, saving the power to turn on the compressor repeatedly. Instead, the inverter compressor simply changes the motor speed according to the external temperature. For this reason, inverter ACs save 20% more bills annually.
Step 7: Cross-check these additional features
Advanced air-conditions (AC) come with additional features which are very helpful other than cooling.
Noise Level: Always check if AC is quiet or not. A maximum noise level of 44 dB can be considered silent.
Economical Mode: This is a simple but useful feature that saves electricity by reducing unwanted cooling in the room. Check if your AC has one.
Anti-bacterial protection: Some ACs can remove harmful bacteria and microbes to keep airflow healthy.
Auto-off timer: The majority of ACs have the function of turning on the auto sleep timer from the remote (power saving).
Dehumidification: On sweaty days, a good AC can dehumidify the moisture present in the air to make it more suitable for the human body.
Wifi Control: Wifi-control allows you to turn your AC off or on from any destination. To use this feature you just need to connect your AC to a Wi-Fi internet connection.
Suggested For You: Best AC Remote App For Android
Split AC buying guide
Split ACs are generally costlier than window ACs but come with better cooling efficiency. We do not have it wrong here, it all depends on the B star rating but usually, the split AC is slightly more efficient because the suction and blower area of ​​the window AC is comparatively small in size.
why you should choose split AC:
If your medium-sized room faces direct sunlight
you want to keep your AC in your favorite place
If you require silent air conditioning in your room
If you are going to use AC more than 5 hours per day, choose split inverter AC
Window Air Conditioner buying guide
The Window AC comes with a 20% lower price than the split AC with a similar star rating and also saves more power. A window is required in your room to install window AC.
why you should choose window AC instead of split AC.
If you have a small to medium-sized room
you need a non-complex installation without drilling into your wall
If you need super quick installation and uninstall
Recommended For You:
Conclusion
Here, I give complete details about the AC buying guide India in 2021 with 7 steps. I also discuss the window and split air conditioner buying guide 2021.
I hope you have liked the best Air Conditioner buying guide in India. It helps to choose the best One.
Thank you…